Super Deluxe
(3 lower & upper deck + 2 chalets)
Located beside both the pool and the beach
Split type air-conditioner & ceiling fan
Minibar Fridge
Flat- Screen Television with Cignal satellite package carrying over 100 channels
Coffee and Tea Facility plus complimentary water
Large double bed with firm, comfortable mattress & topper
Single Sofa/Bed
Desk/makeup table with half-length mirror
Hairdryer, kettle & nightlight
Large towels and hand flannels, changed daily
Large en-suite bathroom with shower, bidet, basin, mirror and WC plus complimentary hand soap & shampoo/conditioner in eco-friendly dispensers
Closet with Electronic Safe
Rooms approximately 35 sqm in total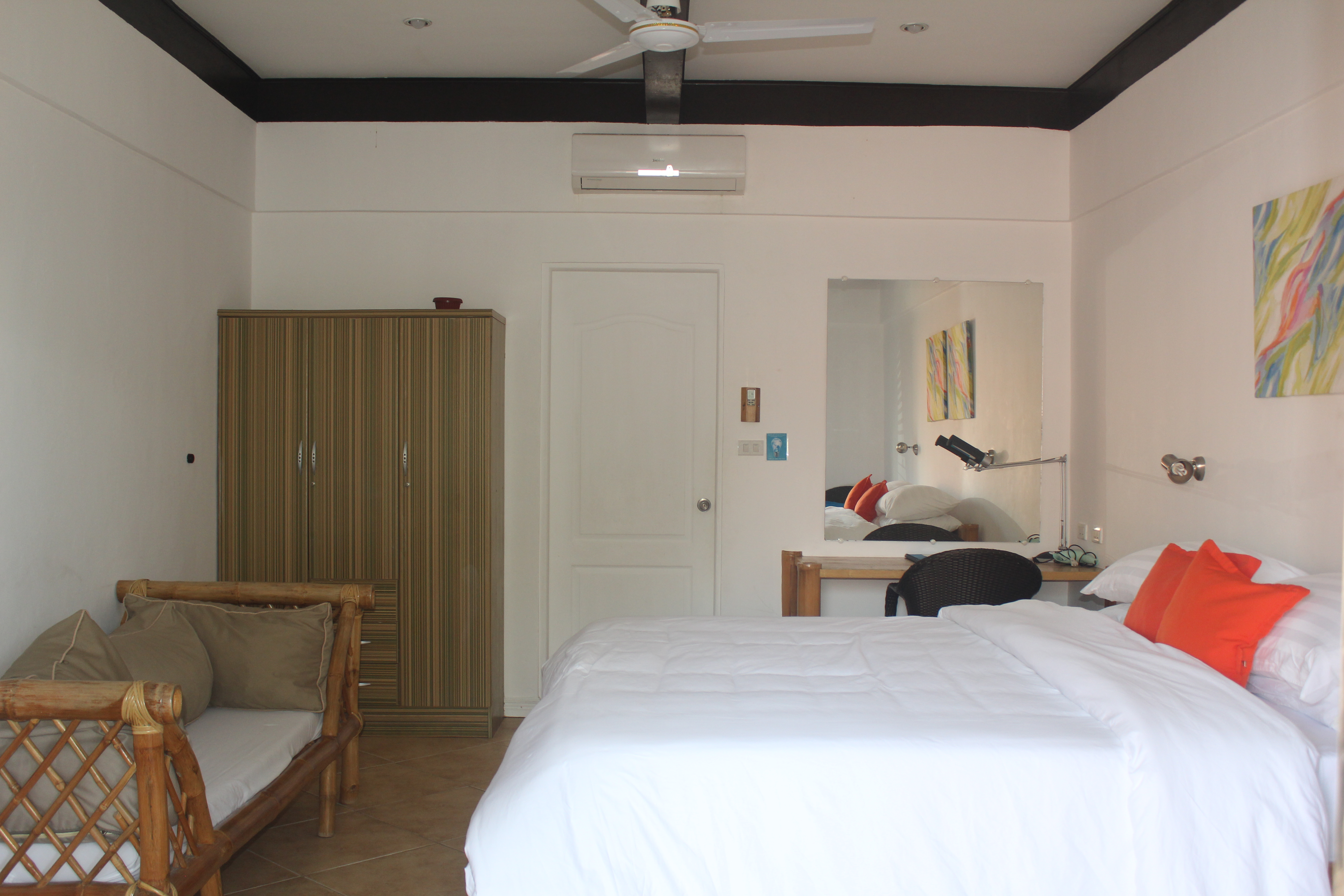 Prices starts from P4,600*

Our Quiet Season promo pricing will apply from July 16th 2019
Deluxe
(4 lower inc. 2 PWD friendly & 4 upper deck)
Located facing the pool and the beach
Split type air-conditioner & ceiling fan
Minibar Fridge
Flat- Screen Television with Cignal satellite package carrying over 100 channels
Coffee and Tea Facility plus complimentary water
Large double bed with firm, comfortable mattress & topper
Single Sofa/Bed
Desk/makeup table with half-length mirror
Hairdryer, kettle & nightlight
Large towels, changed daily
Large en-suite bathroom with shower, bidet, basin, mirror and WC plus complimentary hand soap & shampoo/conditioner in eco-friendly dispensers
Closet with Electronic Safe
Rooms approximately 30 sqm in total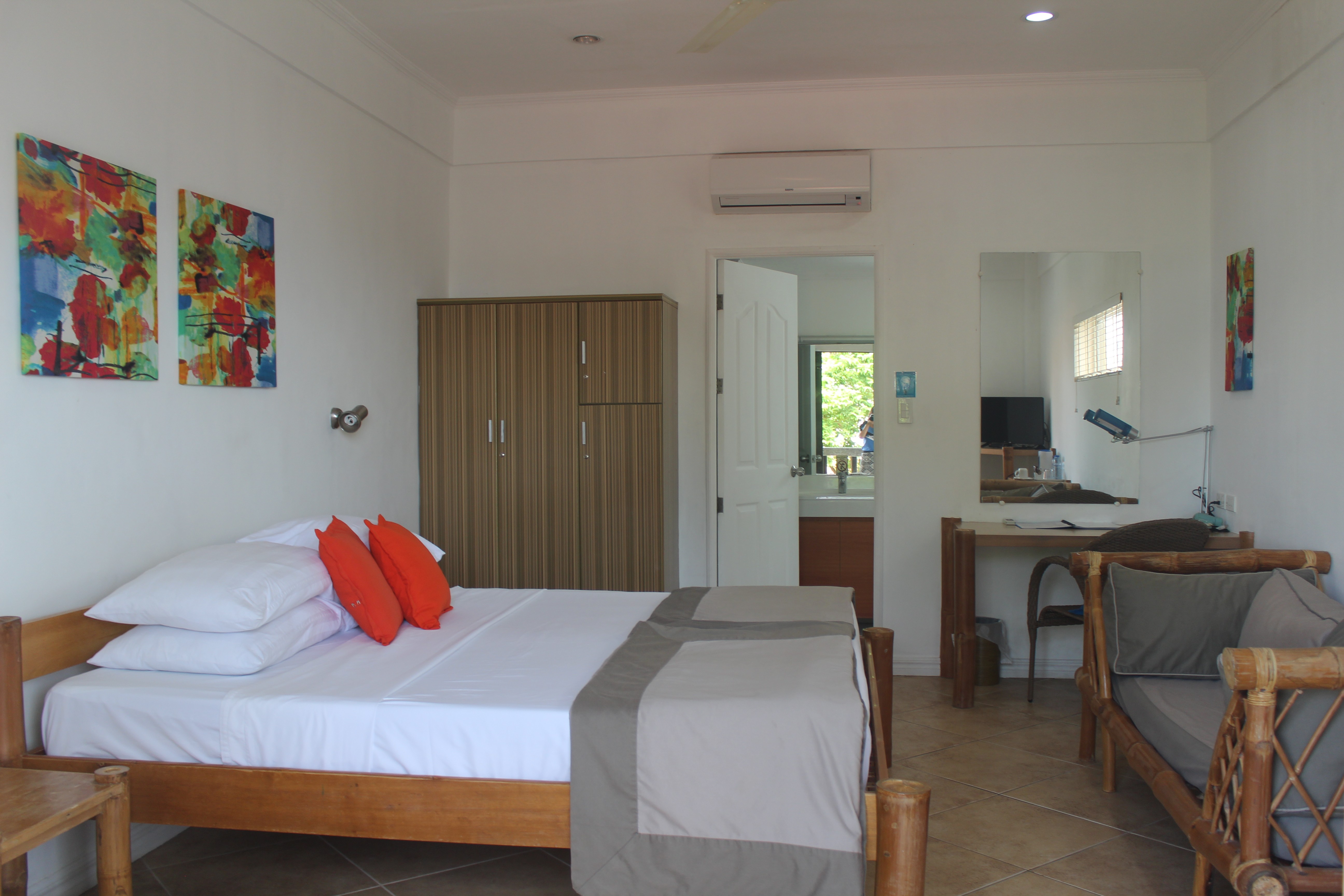 Prices starts from P4,300*

Our Quiet Season promo pricing will apply from July 16th 2019
Premier
(3 lower all PWD friendly & 3 upper deck)
Located in the forecourt area with a garden view
Split type air-conditioner & standing fan
Minibar Fridge
Flat- Screen Television with Cignal satellite package carrying over 100 channels
Coffee and Tea Facility plus complimentary water
Double bed with firm, comfortable mattress
Desk/makeup table with half-length mirror
Hairdryer, kettle & nightlight
Towels, changed daily
En-suite bathroom with shower, bidet, basin, mirror and WC plus complimentary hand soap & shampoo/conditioner in eco-friendly dispensers
Closet with Electronic Safe
Rooms approximately 25 sqm in total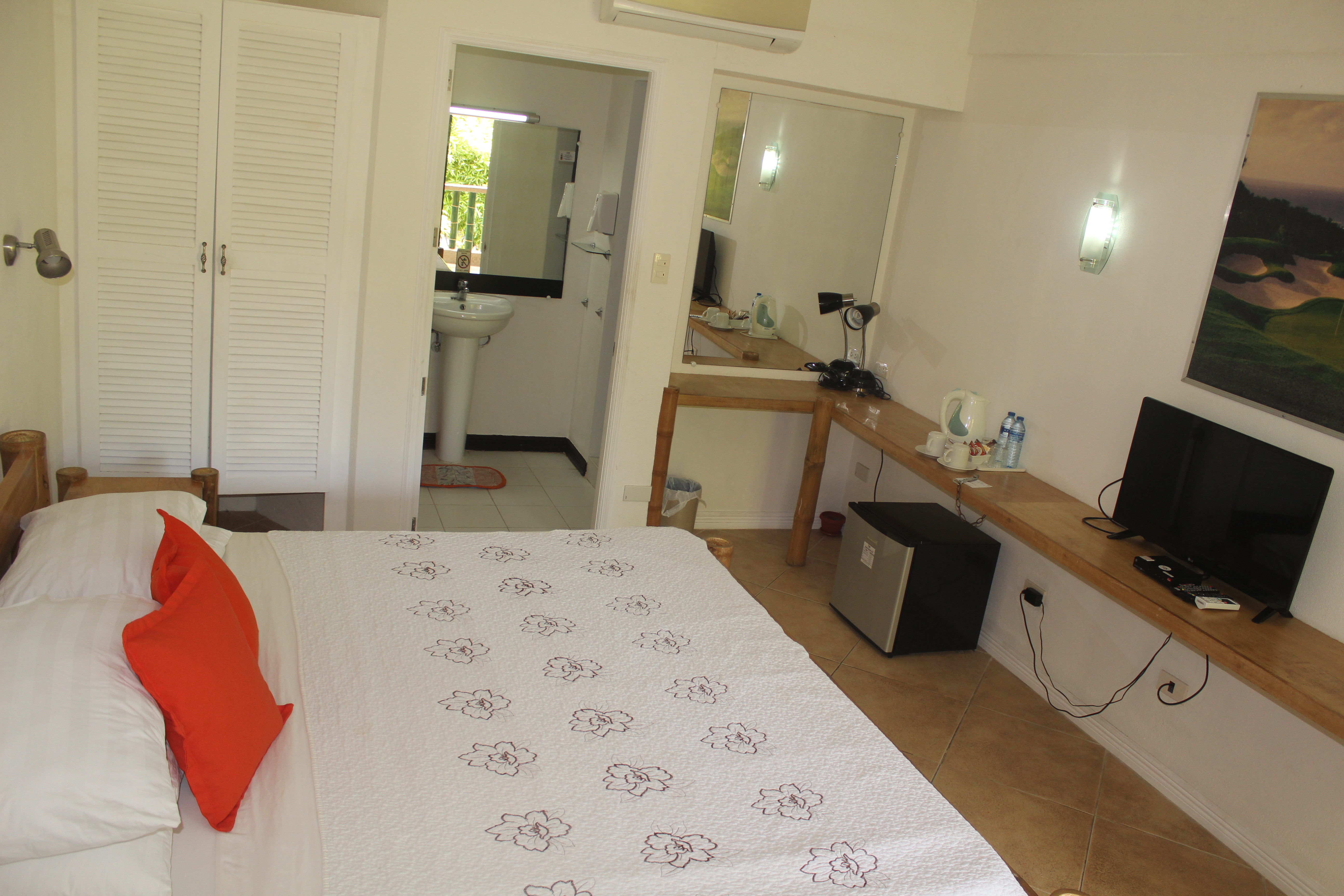 Prices starts from P4,000*

Our Quiet Season promo pricing will apply from July 16th 2019
Apartment
(1 Ground Floor Available)
Located directly across the road from the resort, the Coral Beach Apartments offer a self-contained, self-catering accommodation option whilst still enjoying all the facilities of the Coral Beach Club.
All apartments are 2 bedroom/2 bathrooms and enjoy dedicated car parking and access to the private gardens and pool at the back of the building.
Fully furnished throughout, each has its own kitchen area which is equipped with all cutlery, crockery, glassware and utensils.
Linens, towels and cleaning are included as standard with any additional assistance attracting a surcharge.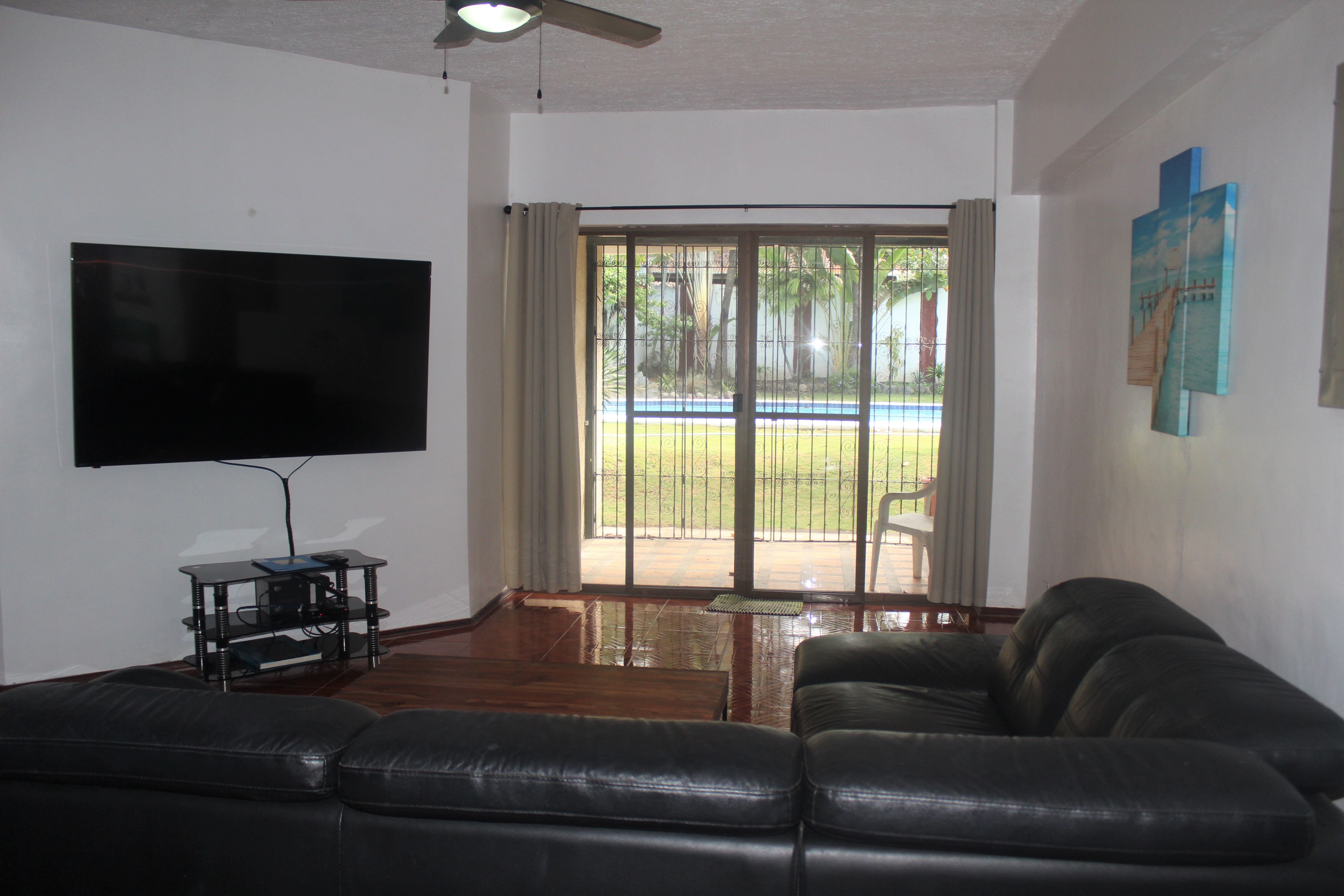 Prices starts from P7,700*

Our Quiet Season promo pricing will apply from July 16th 2019
Oceana
2nd Floor room – Located beside both the pool and the beach
Split type air-conditioner & ceiling fan
Minibar Fridge
Flat- Screen Television with Cignal satellite package carrying over 100 channels
Coffee and Tea Facility plus complimentary water
Large King bed with comfortable pillow top mattress
Desk/makeup table with half-length mirror
Hairdryer, kettle & nightlight
Large towels and hand flannels, changed daily
Large en-suite bathroom with shower, bidet, basin, mirror and WC plus complimentary hand soap & shampoo/conditioner in eco-friendly dispensers
Closet with Electronic Safe
Enjoy Beautiful Sunsets from your Large Private Terrace
Room approximately 55 sqm in total including terrace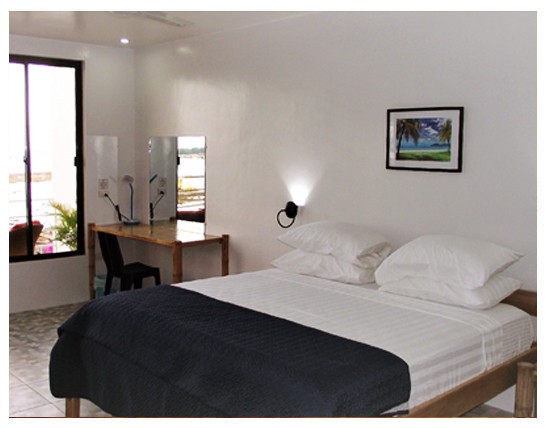 Prices starts from P5,300*

Sea View
2nd Floor Room – Located beside both the pool and the beach
Split type air-conditioner & ceiling fan
Minibar Fridge
Flat- Screen Television with Cignal satellite package carrying over 100 channels
Coffee and Tea Facility plus complimentary water
Large King bed with comfortable pillow top mattress
Desk/makeup table with half-length mirror
Hairdryer, kettle & nightlight
Large towels and hand flannels, changed daily
Large en-suite bathroom with shower, bidet, basin, mirror and WC plus complimentary hand soap & shampoo/conditioner in eco-friendly dispensers
Closet with Electronic Safe
Room approximately 55 sqm in total including terrace
Large Sliding door access with large semi-private terrace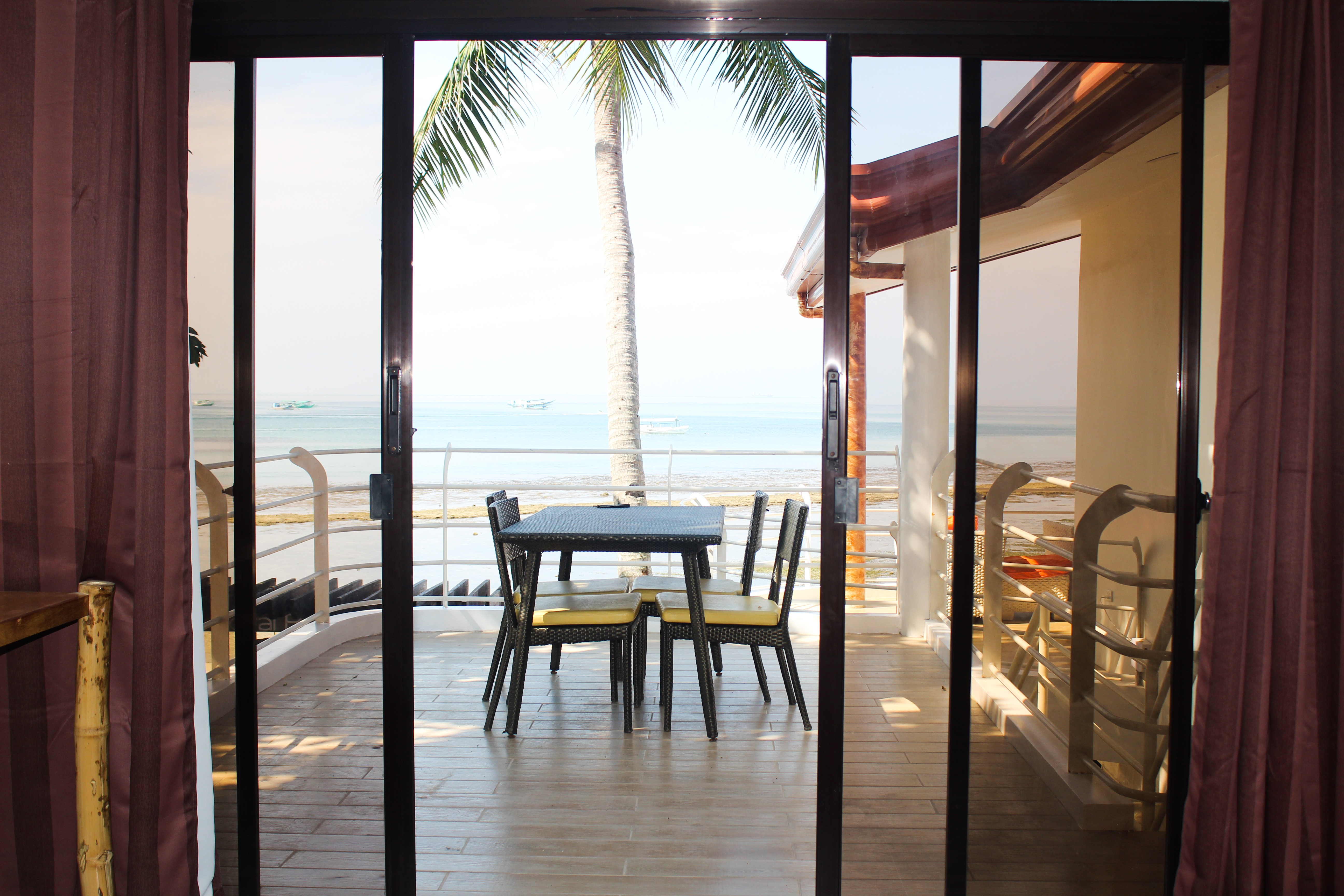 Prices starts from P5,300*
Quiet season rates start July 13th 2019…
Beach View
(Beach Front Ground Floor)
Ground Floor Room – beside both the pool and the beach
Split type air-conditioner & ceiling fan
Minibar Fridge
Flat- Screen Television with Cignal satellite package carrying over 100 channels
Coffee and Tea Facility plus complimentary water
Large King bed with comfortable pillow top mattress
Desk/makeup table with half-length mirror
Hairdryer, kettle & nightlight
Large towels and hand flannels, changed daily
Large en-suite bathroom with shower, bidet, basin, mirror and WC plus complimentary hand soap & shampoo/conditioner in eco-friendly dispensers
Closet with Electronic Safe
Enjoy Beautiful Sunsets from your Semi-Private Terrace
Room approximately 55 sqm in total
Large Sliding door access with large semi-private terrace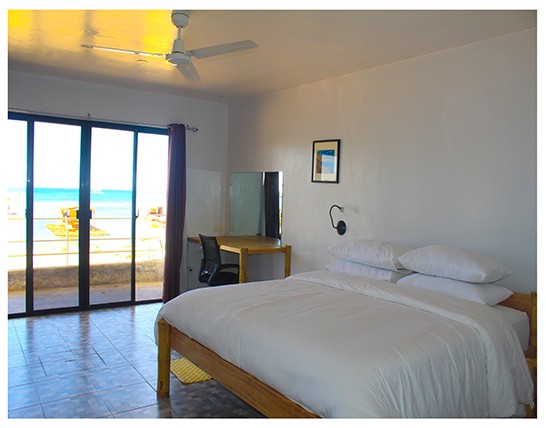 Prices starts from P5,300*
Notes for all bookings
*Prices shown are for two person sharing (up to six in the apartments) and for any weekday night (Sunday to Thursday).
The maximum room capacity is 4 with an additional charge of P800 per person per night. Children under 12 are free of charge but included in the room count.
Rates are by the Coral Beach Club are inclusive of all applicable taxes.
The Club does not apply a 'Service Charge' to any of its charged services (food, drink, rooms etc.). Any tips or gratuities are pooled and divided equally between all fulltime staff.
Standard check in time: 2pm but we will allow entry as early as possible and aim to do so by 12 noon Standard check out time: 12 noon
We do not allow the storage, preparation or service of food in our rooms, nor do we allow guests to bring in pets (no matter how small or cute! ???? ).
All of our rooms are non-smoking.
Free & secure carparking is available to all guests.
Full terms & conditions for all bookings are available upon request including our policy on deposits & cancellations.
Drivers accommodation upon request (P800 per night)
Big bed, best sleeps at great prices